Fujino Satoyama Experience tours
Ms. Yoshie Sugimoto
Born in the Sanogawa area of Fujino in 1948 and continues to live in the area. Been an active host of the Fujino Satoyama Experience tours.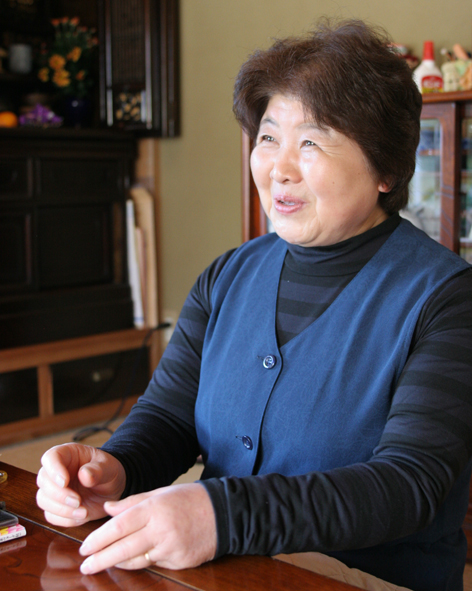 I decided to become a host for the Fujino Satoyama Experience tours from my experience with an elderly Australian acquaintance of my daughter. The Australian lady came to our annual year-end "mochi" (sticky rice) pounding event. Despite not having a common language, she and our grandmother became good friends. They communicated and laughed with gestures and feelings. From this fun experience, I did not hesitate to become a host.
I do not prepare anything specifically for the tour. We have the guests join us in our typical daily routines, such as work in our vegetable fields and cook our staple food like "udon" (wheat noodles), "suiton" (Japanese gnocchi) and pumpkin buns. We then walk along the nature trails. There are a few special spots where we can see Mt. Fuji, which our guests really enjoy. French visitors came the other day. What I like about the tour is that the visitors enjoy what we typically do at home.
Fujino is a great place. My children live in Tokyo now. As soon as they reach Fujino Station, they say, "I am alive again. I can breathe deeply." I think the air is very nice here. There is nothing extraordinary but the nature is intact and the laid-back people are available for a casual chat. That's the spirit of Fujino that I love.