Fujino is where the unique Shinto Mikoshi Festival thrives

Mr. Tsutomu Nozaki
Born in the Nagura area of Fujino in 1954 and continues to live in the same area. Longtime key member of the Nagura Mikoshi Group.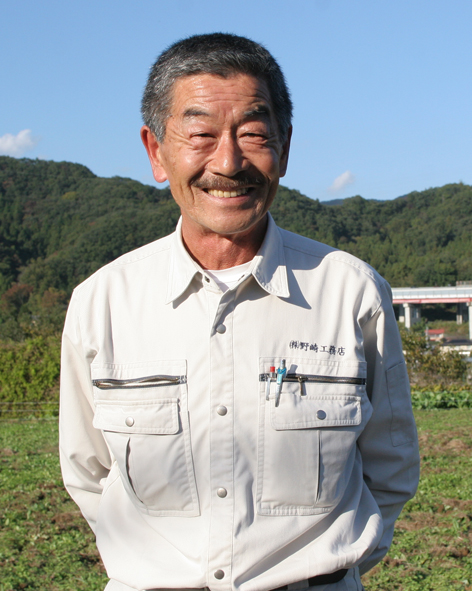 The foreign visitors who know or have heard of "mikoshi" (portable shrine ridden by the God and carried by people around town) may think of the huge decorative ones at the Asakusa Sanjya Festival. The Mikoshi Festival in Nagura is different. Local people from the neighborhood create, plan and celebrate the event for fun. The Festival Committee, consisting of Fujino longtime residents and newcomers, manage the festival. The festival brings people in the community closer together. Our "mikoshi" is carried only by the local people or their friends and not by "katsugiya" (the professional "mikoshi" carriers) who appear in most festivals around Japan.
The Mikoshi is heavy so the people who carry it need rest stops. At each Mikoshi Togyo (the procession of the "mikoshi") rest stop, people celebrate by drinking sake or sharing festive meals. The Youth Association from the neighborhood organizes evening food and game booths after the Mikoshi Togyo. We do not have any professional festival vendors. The fun part of "mikoshi" is not only the day of the festival. We prepare the mikoshi beforehand and store it afterwards. Each activity closes with a big fun party. All activities involving the "mikoshi" facilitate community building to bring people closer together. I think it is great fun.
Some foreigners who are friends of Nagura residents have carried the mikoshi in the past. The Nagura residents always welcome those guests with warmth.